Well, hello all! Welcome to Top Ten Tuesday, hosted by the lovely people over at the
Broke and the Bookish
. This week we are discussing our top books on our TBR lists this summer!
Unfortunately, I won't be at the beach this summer, nor am I a 'beach read' kind of girl, but I still have my books to read marked!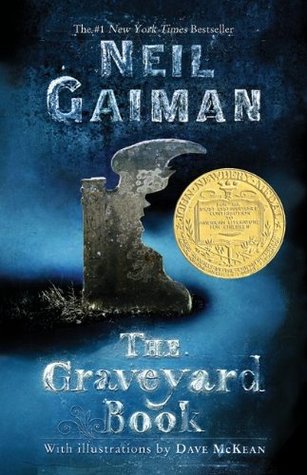 Stardust
by Neil Gaiman - I've been a fan of Neil Gaiman's work ever since I got way into comic books in junior high and discovered
Sandman
(although I really was more of an X-titles girl). Gaiman came to Pittsburgh over a year ago, and I got this beautiful anniversary copy of
Stardust
, which he was lovely enough to sign, too!
Night Beach
by Kirsty Eagar - yeah, I know, right? I have no excuse. This pretty has been on my shelf FOREVER. In my defense, I stopped blogging shortly after getting this, then got pregnant and then was reading only about baby products, sleep training and how french kids eat everything and are better behaved than U.S. kids. Considering how much I LOVED
Raw Blue
and
Saltwater Vampires
, I have my fingers crossed for this one.
The Miraculous Journey of Edward Tulane
by Kate DiCamillo - I borrowed and loved
The Tale of Despereaux
so much that I went out and bought my own hardback copy of it and this one, too. Never quite managed to get around to reading it, but I'm really looking forward to escaping to my kiddie dreamscape.
Midnyte Reader
several years back).
Beatle Meets Destiny
by Gabrielle Willaims - I got this one from a
lovely blogging acquaintance
as a thank you for a book tour I organized. It was so unexpected, and I was very touched that she did that, especially since she knew how much I love Aussie YA. I started this recently on a family trip - loved what I read so far, but was utterly exhausted at the end of the trip and need to pick it back up.
Ten Things We Did (and Probably Shouldn't Have)
by Sarah Mlynowski - yet another that's been on my unread shelf for far too long! Also heard fun things about it and look forward to the shenanigans!
That's it for me! What do you think? Can't wait to hear about yours!