Sorry I am a little late on this one! I had to chase a few people down who looked like they gave answers but didn't leave emails, and I wanted to confirm if their entries.
ANYWHO, I had 13 entries total, and the lucky winner was entrant number 17!
And lucky number 7 is MISSIE from THE UNREAD READER!!!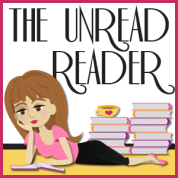 Congrats, Missie! I'll be contacting you shortly! Thanks to everyone who entered - I LOVED reading the responses! Here was Missie's:

"As for me, it's amazing I'm still alive with all the crap I used to do but probably shouldn't have. Like sneak off to party in Mexico when I was in high school."

Wow. Damn, girl, I'll toast margaritas with you any old time ;) Maybe we need to get a little blogger retreat together for the 21+ crowd, eh?

If you still want a chance to win a copy of Ten Things We Did (And Probably Shouldn't Have) by Sarah Mylnowski, click the banner below. The tour is still going on, and every stop should be hosting a giveaway!